Who We Are:
Original US Coins & Collectibles
~ We Are Collectors Too
Our Original US Coins & Collectibles team believes in going BIG on the customer experience by always striving to exceed expectations.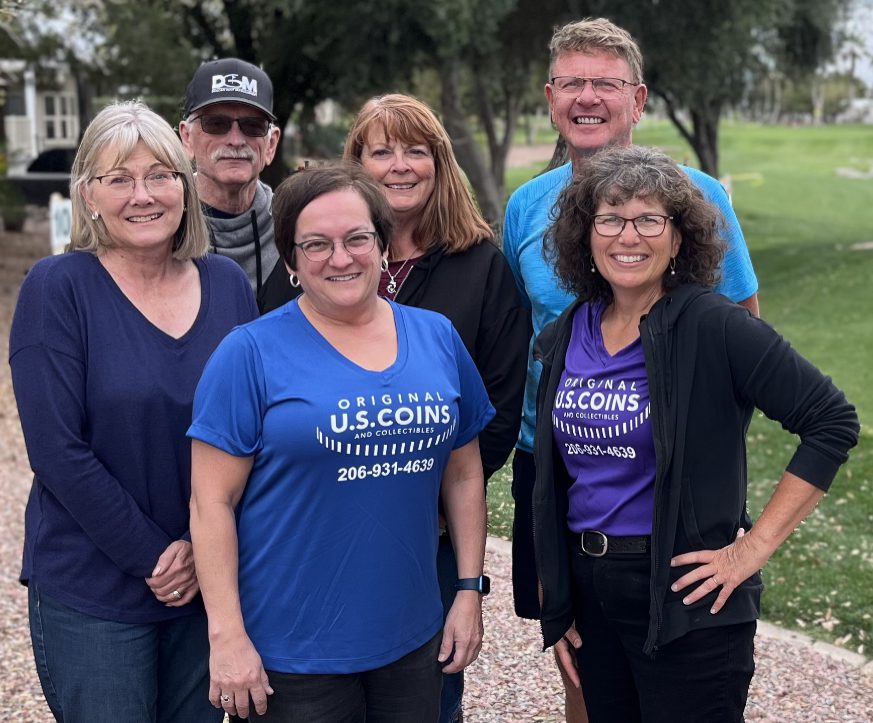 ~ More from Michael - Owner of Original US Coins & Collectibles
I have collected all sorts of amazing coins since I was four years old when my dad gave me a box of cool coins – nothing rare or outrageous, but all intriguing and very interesting. In that lot, I found buffalo nickels, mercury dimes, wheat back pennies, and some foreign coins too. The moment that box of coins changed into my hands, it changed my life and set the course for my future as a coin collector and, ultimately, a coin dealer.
My collecting was augmented over the years with serious purchases of all types of 20th Century Series, which resulted in an assemblage of the 2nd finest known Mercury Dime collection and my becoming a steward of knowledge for the Barber and Mercury Dime Series.
In 2021, Original US Coins & Collectibles was honored to be involved in the discovery and purchase of two 1792 half dimes. Also in that collection were several finest known Classic Commemoratives, along with hundreds of other Commemoratives, all still in their original U.S. Mint packaging. But make no mistake, as exciting as it was to be involved in acquiring some great coin rarities, we get excited about all coins, whether their value is $1,000,000 or $1.
One of our goals since establishing Original US Coins & Collectibles in 2016 is to understand what's important to serious coin collectors. We are members of several numismatic organizations, including the PNNA, ANA, and multiple coin clubs. We are also authorized dealers representing PCGS, NGC & CAC. We are lifelong learners and attend 10+ coin shows a year, meeting and talking with collectors and traveling, when needed, to appraise or consult on collections.
Our business is built on honesty and integrity, and we look forward to earning your trust. Our personal mission is to be a respectful steward of your family collection, earn your trust, and ultimately inspire future generations of collectors.
Welcome! We look forward to being a part of your coin-collecting journey! As you browse our site and visit our auction links, please reach out if you have any questions or suggestions, as we love to talk coins and collectibles!
CUSTOMER FEEDBACK!
July 2023 ~ I received the coin today. I really appreciate your company for sending the replacement coin and doing the right thing. It's a pleasure doing business with Original US Coins.  R.T.
August 2023 ~ I received the coin today, a very interesting piece.   I bought it because it was unique and intriguing.   I hope to make more purchases from Original US Coins.  S.T.